Community Spotlight: TOASTED Coffee + Kitchen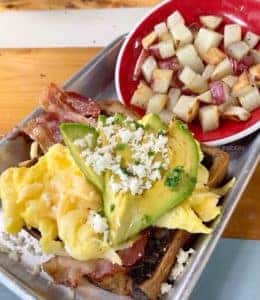 Brunch is not just a meal, it's a lifestyle. TOASTED Coffee + Kitchen embodies this lifestyle with a bold selection of unique dishes inspired by the most classic breakfast item: toast. Get a taste of what they're serving up on toast and off!
Toast: The Bread & Butter of This Restaurant
It shouldn't come as a shock that the lion share of their menu items at TOASTED Coffee + Kitchen feature perfectly toasted bread starting with decadently decorated toast dishes like:
The Coma-Toast with torched cinnamon sugar & butter on toasted brioche
The Ricotta Be Kidding with honey-ricotta spread, pear slices & walnuts on toasted 9-grain
The classic Don't Get Salty with avocado spread, black salt & pepper on toasted sourdough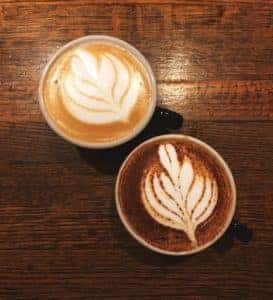 Additionally, they offer several rotating featured toasts that come with fruit. Try to Shroom with a View topped with sautéed mushrooms, onion ricotta spread, arugula, ginger chili oil, roasted red-pepper vinaigrette, and shaved cured egg yolk. This all comes piled on top of a piece of toasted sourdough.
Bring the brunch fun to your next event with their customizable catering services. Elevate your next work meeting, birthday party, or family celebration with tasty toasts and full-on brunch classics.
Other Scrumptious Breakfast Concoctions
While toast is the star of the show at TOASTED Coffee + Kitchen, it's far from all they do. They offer a wide variety of breakfast and brunch dishes, both classic and unique to this restaurant. Chow down on the Steakin' Me Creggsy steak and eggs plate or French My Toast with whipped honey butter.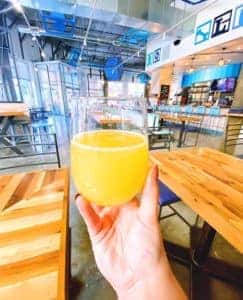 Feelin' lunchy? Opt for a Garden of Eat It salad featuring a mix of fresh veggies, oils, and goat cheese. Bigger appetites can be sated with a Plucking Good grilled chicken sandwich with sriracha mayo or a Reu-Ben Around rye bread sandwich. Make it a combo with a side of the daily special soup or a fruit medley cup and call it a day.
No matter what you choose to eat, you'll have an array of delicious drinks to wash it down with. Get ready for the day with a seasonal drip coffee or a creamy macchiato. Or, turn brunch into a party with a Bloody Mary, White Russian, or a Cowboy Coffee featuring whiskey, cold-brew coffee, and the syrup of your choice.
Brunch It Up at TOASTED Coffee + Kitchen!
Whether you're an early bird or a last-round bruncher, TOASTED Coffee + Kitchen is the spot for you. Get a taste of what's waiting for you by connecting with them on Facebook and Instagram!