Community Spotlight: Smallcakes
It's a beautiful weekend and you've been mulling around the streets of Arlington, Dallas, and Fort Worth, TX. You and your friends are looking for a place to satisfy that sweet tooth but have already visited just about every candy shop and all the local ice cream parlors.
Of course, there are likely a few storefronts that you missed while driving about the area. That's why we thought it was a good idea to give you the inside scoop on Smallcakes. If you haven't been, you're certainly missing out on a one-of-a-kind experience.
---
Their Mission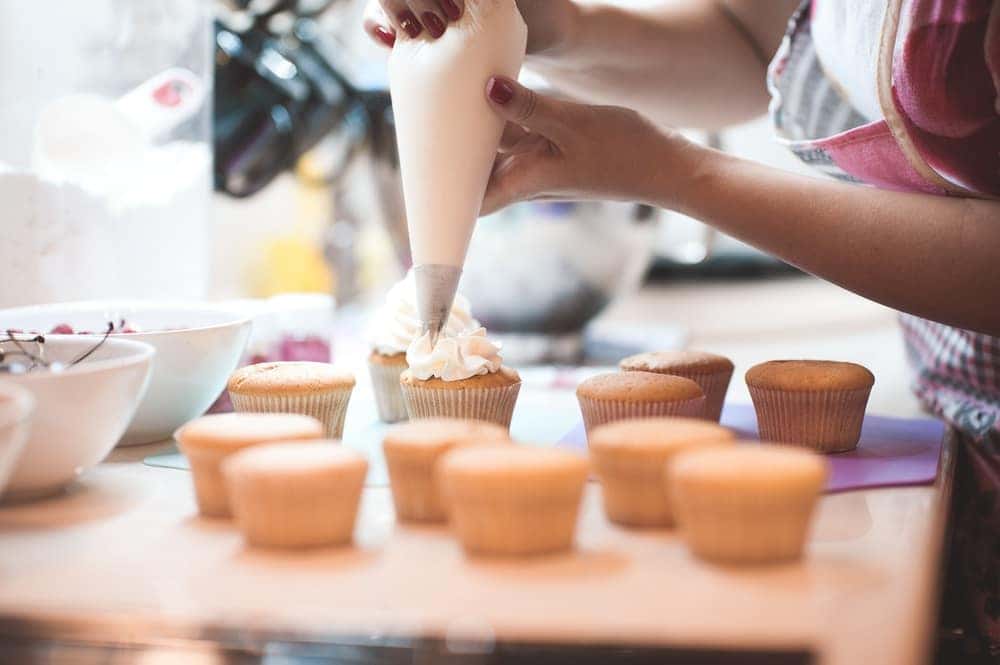 Founded by Jeff Martin, a veteran contestant of Food Network's "Cupcake Wars," Smallcakes offers 18 unique flavors that are crafted by hand every morning. In addition to their mission statement, the team often likes to toss around the company slogan endearingly: "Maybe a cupcake will help?"
A pinch of creativity and a handful of quality ingredients even better characterize Smallcakes. They strive to provide friendly service while you enjoy freshly baked gourmet handmade cupcakes and homemade ice cream any day of the week.
If you're in the area, there's almost no excuse to miss out on a delightful experience with Smallcakes. Not only do they have an especially welcoming shop, but also deliver and ship cupcakes nationally—in lovable glass jars.
---
The Menu
How many cupcakeries do you know that make fresh cakes, mix cupcake-infused ice creams, and then blend both into milkshakes? Well, we don't know of many either. Let's lay out at least a few of Smallcakes' must-try flavors.
Cupcakes
Pink Vanilla: You'll find vanilla cake with decadent pink buttercream frosting.
Cookies-n-Cream: This features chocolate cake with cookie buttercream and is topped with chocolate cookie crumbles.
"Famous" Red Velvet: As it's listed on the Smallcakes website, you'll enjoy "Grandma's red velvet cake" with their signature cream cheese frosting.
Ice Cream
24 Karrot: It's exactly what you could expect—delicious cream cheese ice cream infused with carrot cake cupcakes.
Salted Caramel Crunch: Enjoy some tasty caramel ice cream infused with homemade caramel.
Lily's Strawberry: This smooth strawberry ice cream crafted with fresh strawberries will be sure to delight.
---
Make a Trip to Smallcakes Soon
As you can see, Smallcakes isn't your typical cupcakery—offering a number of classic yet twisted cake flavors that are available in whichever way you please. It seems that no longer does a cupcake have to sit in a simple baking liner. When you visit Smallcakes, it could be a smart move to have a designated driver so you can enjoy a worthwhile sugary food coma on the ride home!
Don't forget to check out the Smallcakes Facebook page to gawk at some delectable gourmet cupcakes and keep up with their business updates near Arlington, Dallas, and Fort Worth, TX.