Community Spotlight: Oil and Cotton

For nearly ten years, Oil and Cotton has been providing the Dallas community with a creative space for unlimited expression. On this page, you'll learn more about what Dallas's favorite self-proclaimed creative exchange has to offer when it comes to camps, classes, workshops, and more. Read ahead to get started!
The Oil and Cotton Story
At Oil and Cotton, they're passionate about helping their students get in touch with their expressive sides using what they've got—oil and cotton. Oil and cotton are not only two resources that naturally occur in the state of Texas, they're also what most art materials are made from.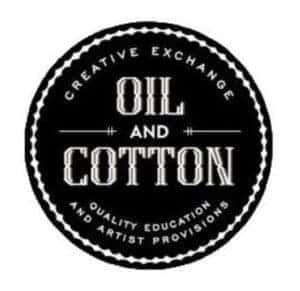 Oil is a binder that helps to create different pigments of colored paint and ink. The culture and community that Oil and Cotton strives to provide to their students acts much like the oil does in paint. By offering a variety of creative mediums taught by skilled experts, they provide artists of all kinds and with all skill levels the blank cotton canvas they need to truly express themselves.
Camps, Classes, Workshops—Oh My!
Oil and Cotton offers a wide variety of options for artists of all ages to engage in a medium they love or a new one that they want to explore. Opt for a weekly class to get good at your medium, or dip your toes in with a one-time workshop like creating your own plush doll, learning how to embroider, trying your hand in calligraphy, or mixing up your own unique wax candle.
Give your little one the chance to express themselves and broaden their creative horizons by enrolling them in one of Oil and Cotton's many School's Out Art Camps. They'll learn from the best how to mix paints, create 3D sculptures, sew fabrics together, and use what they have in front of them to create something that's unique and true to their outlook on the world.
Stop by Oil and Cotton Today
See what Oil and Cotton has to offer creatives of all kinds in the Dallas area by checking out their Facebook and Instagram!