Community Spotlight: Firehouse Gastro Park

Firehouse Gastro Park started as a firehouse. Today, it stands as one of the most unique and diverse hang-out-and-eat locations in all of Grand Prairie, Texas. Below, you'll get a taste of what this many-sided restaurant/coffee shop/bar is serving up. Read ahead to learn more!
A Unique, Something-for-Everyone Space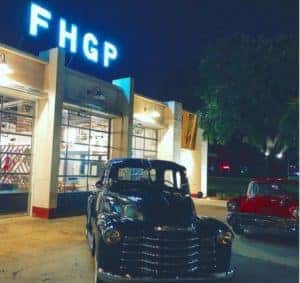 In the 20th century, this structure served as Fire Station No. 1. A century later, owners Jason and Carlee Smith found it and transformed it into the multifaceted kick-back spot that it is today. Working together with Rouch Architecture, this duo put together a design that offers something for everyone.
Sit inside or outside. Dine on house-smoked meats or grab a quick Tweed-fueled coffee. Check out the garden bar with friends or spend some quality time with your loved ones in the family-friendly greenspace.
Delectable Dishes for Lunch & Dinner
At Firehouse Gastro Park, they offer an expansive menu of lunch and dinner dishes that will entice even the pickiest eaters. Chow down on a hormone-free, free-range Nashville Bird fried chicken sandwich or a vegetarian artisan Mushroom Burger featuring provolone cheese, red onion marmalade, and mayo.
If you prefer your meat by the pound rather than sandwiched in between two slices of bread, give their Wangz by the ½ Dozen or their Meat Plate a try. Everything is seasoned and prepared to perfection in-house by an expert culinary team.
Scrumptious Sips for Every Part of the Day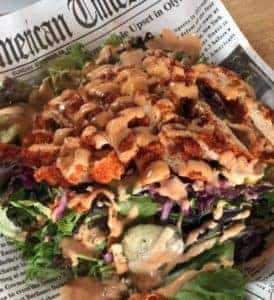 No matter what you're thirsty for, Firehouse Gastro Park can help you out. To go with your lunches and dinners, they offer Mama's Medicine Cocktails, including a Mama's Mule and Prairie Punch, which combines the perfect ratios of bourbon, tequila, rum, and a variety of juices and syrups.
How about a pick-me-up in the morning? They have you covered with a lengthy selection of caffeinated coffees in the coffee lounge. Opt for a vanilla latte, a get-it-done espresso, or a drip coffee that you can relax with on one of the comfy couches.
Stop by Firehouse Gastro Park!
Grab something good to eat and a one-of-a-kind cocktail at Firehouse Gastro Park today!