Community Spotlight: River Legacy Living Science Center

---
The River Legacy Living Science Center is a nonprofit organization formed as a partnership with the City of Arlington Parks and Recreation Department to provide educational resources for children and adults ages 3 and up. Their goal is to expose children to the wonderful natural world surrounding us and the role we all play as stewards of the world we live in.
---
About River Legacy
River Legacy Living Science Center is a hands-on educational facility and park with miles of biking and hiking trails, picnic areas, pavilions, river walks, playgrounds, and boat launches. Kids can visit native animals in aquariums and terrariums, explore interactive exhibits related to environmental sciences, explore ponds and nature trails, and take classes.
The science center is a full-featured museum and facility that also offers public and educational programs for all. It has an on-site gift shop where you can get science-based items and memorabilia of your visit, which also supports the efforts of the center.
---
River Legacy Park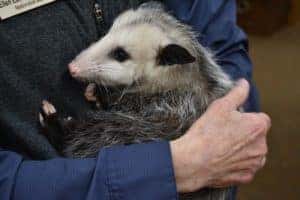 The River Legacy Living Science Center has a range of regular exhibits and offerings to enjoy whenever you want to visit. The center is situated in River Legacy Park, a public park that's open daily from 5 a.m. to 10 p.m. and includes 1,300 acres of green space, creeks, ponds, and trails in the middle of north Arlington, following the Trinity River. It offers a diverse ecosystem of bottomland forest, prairie, and wetlands where visitors can experience thousands of birds, fish, plants, and animals all native to the area.
The park includes eight miles of paved trails through thick forests and greenbelts that are ideal for hiking and biking, as well as a 10-mile rugged mountain-bike trail. Picnic areas can be used by families for a rest or a meal, and pavilions can be rented for group events. There are restrooms on-site as well as an exercise station, a custom playground with themed playscapes, and even a canoe launch to get out on the water.
The park also hosts regular Storytime at River Legacy events. At these, little ones can listen to stories about the woodlands and meet animal ambassadors like turtles, snakes, and opossums up close.
---
Discovery Room
The Discovery Room is inside and features two aquariums, a 30-foot screen where you can learn all about woodland ecology, and games where you experience life as a lizard, frog, or woodpecker. A range of new environmental exhibits are found here, and the fun, exciting, and educational activities are constantly growing and expanding to serve the evolving needs of the community. It's built to be an environmental adventure for the entire family.
---
Visiting River Legacy Living Science Center
The River Legacy Living Science Center Discovery Room is open from 9 a.m. to 5 p.m. Monday through Saturday. Children and seniors get discounted admission, while kids under 2 are free. For more information about the costs, hours, and features of the science center, call 817-860-6752 today. You can also find them on Facebook, Twitter, Instagram, and YouTube.
---