Community Spotlight: Hope's Door New Beginning

---
Hope's Door New Beginning is a local nonprofit that promotes peace, caring, and education to help end violence in North Texas. If you're facing domestic abuse, Hope's Door offers trauma-informed services to keep you and your family safe and moving forward to rebuild your lives.
Their community education program offers resources to organizations and schools, while certified BIPP (Battering Intervention and Prevention Program) facilitators step in to help those who have exhibited abusive behaviors cope with their own proclivities and achieve a healthier, nonviolent lifestyle.
---
Impacting the Community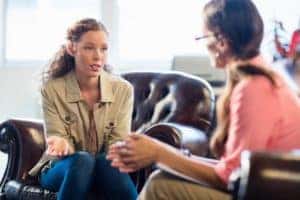 Hope's Door New Beginning seeks to provide healing and hope to all victims of domestic violence and to counsel abusers to become nonviolent and live healthier, less turbulent lives. Their crisis advocates answer thousands of calls and house hundreds of adults and children in their shelters each year.
Every individual for whom they care is eligible for counseling. When individuals are ready to move on, the organization assists them in finding housing, and the legal department helps hundreds of survivors of abuse annually to deal with protective orders, divorce proceedings, and child custody.
Their good work continues through educational programs that reach tens of thousands of community members with outreach, education, and BIPP services every year. These services are offered through two outreach centers and two shelters in Plano and Garland. All services are provided completely free of charge. It's all part of their mission to offer intervention and prevention services to families affected by domestic violence and to improve the community's ability to respond.
---
The History of Hope's Door New Beginning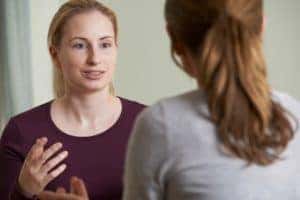 Hope's Door was founded in 1985 after a local needs-assessment study revealed the community's need for a full-service shelter to help victims of domestic violence and abuse. While setting up the shelter, the organization operated a 24-hour crisis line and utilized community hotels. By 1989, the first shelter opened.
New Beginning Center in Garland was established in 1983 by the Garland Service League to provide women's counseling services. Their first emergency shelter opened in 1998, and they added a 24-hour crisis line. Over time, both agencies grew to become more extensive, expanding their services to children, adolescents, and other adults and adding legal services, education programs, transitional housing, and BIPP services.
By 2016, the two organizations realized that combining resources would enable them to best serve their communities, and they became Hope's Door New Beginning Center. To this day, they provide services to the entire North Texas region.
---
Contacting Hope's Door New Beginning
Hope's Door New Beginning operates a 24-hour hotline, so help is always available to those in need. Those in immediate physical danger should always call 911, but to speak with a Hope's Door New Beginning advocate, call their hotline.
If you wish to help, donate, or volunteer, you can check out their Facebook, Twitter, or Instagram sites, call their main office number, or shop at their resale store in Plano.
---