Community Spotlight: Children's Cup
---
Poverty and food shortages are widespread problems that affect many people across the globe, including children as well. Sometimes the problem may seem overwhelming and may feel like something you yourself are not able to help remedy. Luckily, Children's Cup is here to lend a helping hand to underprivileged communities across the world, and you can help them in their mission to feed as many hungry mouths as possible!
---
About the Organization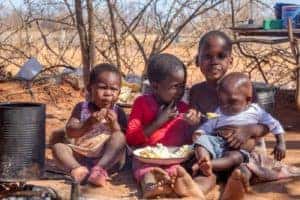 Children's Cup was founded by missionaries Dave and Jean Ohlerking when in 1992, they sought off on an adventure to feed hundreds of children all across the world, as well as providing other services such as medical needs. Driven by their faith and passion for God, they have traveled to places like Vietnam, offered their services to an orphanage in Nepal, gave crisis relief after a volcano eruption in the Philippines, and much more.
This was just the beginning, and now they proudly help thousands of children in six countries in Africa and Latin America. They believe that every child deserves hope, and through the grace of God, and the immeasurable service given by their volunteers, they strive to realize this dream every day.
---
How to Get Involved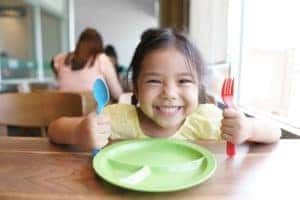 There are a few ways that you can get involved with the organization and make a difference. The first way is through sponsoring a child through monthly donations. It's very simple to apply through their website to sponsor a child, and through the donations you give, the child receives services such as clean water, nutritious meals, medical care, health, hygiene, and safety education, access to Bible clubs and church mentorships, educational support as well as basic education supplies and necessities, skills training, and better economic stability.
By sponsoring a child, you can truly change a child's life as well as making an impact on their community as you help to fight generational poverty. Other features of sponsoring a child can include sending a letter, joining a mission trip to visit the child's local community, receiving updates about the child, and being able to send a gift to them every Christmas.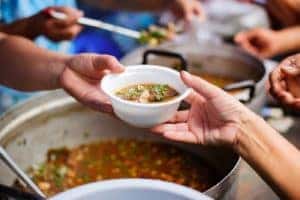 Other ways of getting involved can include engaging with your local church or community so that they can be aware of Children's Cup and will be eager to help in any way they can, or having your church partner with a specific community either through sending donations and resources or even visiting the community in-person to provide help. You can also join in a short-term mission trip, or if you're a pastor, you can join in a mission trip specifically designed for pastors to volunteer alongside other pastors in underprivileged communities providing services.
If you're wanting to get involved, but looking for a less hands-on approach, there are also a few other ways you can help. One way is by giving donations to specific missionaries and churches that are involved with Children's Cup. There are also many ongoing projects overseas that you can donate to, as well as mission trips.
---
Call Today to Make a Difference
Whether you're wanting to donate or volunteer your services, you should call Children's Cup today to learn more about the ways you can help! You can also follow along with them through Facebook or Instagram.
---