BMW Certified Warranty
Making your next vehicle a Certified BMW is an excellent choice for drivers in Arlington, Dallas, and Fort Worth for a number of reasons. One reason is the extended warranty and additional coverage options you can take advantage of.
On this page, we at BMW of Arlington introduce you to the impressive coverage you get with our BMW Certified Warranty as well as your additional coverage options. Read ahead to learn more!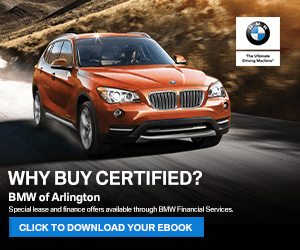 Certified BMW Coverage
Every exceptional Certified BMW comes with a protection plan that's designed to give you the ultimate peace of mind. This protection plan helps you protect both the quality of your vehicle and the investment you worked hard to put into it.
Certifed BMW vehicles are first covered by whatever remains of the vehicle's original 4-year / 50,000-mile New Vehicle Limited Warranty for Passenger Cars and Light Trucks1 for a total of five years / unlimited vehicle miles. Once this has expired, your certified BMW warranty is covered for an additional one year with unlimited vehicle miles.
Additional Coverage
On top of the included coverage you get from the manufacturer and the Certified program, our Certified BMW warranty also comes with the option of additional protection plans. These plans can extend your vehicle's coverage up to a total of six years with unlimited miles.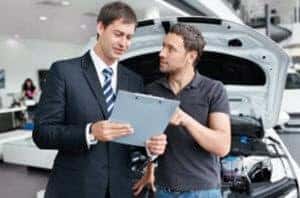 The Certified Pre-Owned Protection Plan provides specific coverage against defects in material and workmanship. While this plan is not a Maintenance Program or an extension of the original 4-year / 50,000-mile New Vehicle Limited Warranty, this plan provides additional coverage to help keep your certified car in the best shape possible.
Certified BMW Warranty-Still Have Questions?
As you can see, BMW spares no efforts to give you what you need to drive confidently. No matter what kind of Certified BMW you take home, you can do so knowing that you and your investment are covered by our Certified BMW warranty.
Drivers in the Arlington, Dallas, and Fort Worth areas should contact us at BMW of Arlington with any questions they have about certified BMW warranties. Don't forget to ask about our extensive certified BMW inventory if you're ready to get the ball rolling on finding your next vehicle!
1 Valid only in the U.S.A. including Puerto Rico.
See what is not covered for Certified vehicles retailed on or after 1/1/2014. 
For Certified Pre-Owned vehicles retailed on or after January 1, 2014, the BMW Certified Pre-Owned Protection Plan are not transferrable except within the BMW authorized dealer network or subject to the following condition:
Private to private consumer transaction, see Limited Warranty Transfer Application.