Black Coffee in Fort Worth TX
Grab a cup of coffee to-go, or stop in and stay awhile in Fort Worth's urban café, Black Coffee. Black Coffee is a sleekly designed coffee shop who offers unbeatable in-house brewed coffee and delicious locally crafted baked goods and desserts. The shop is the perfect place to bring your laptop and get some work done while getting your daily caffeine fix.
History of Black Coffee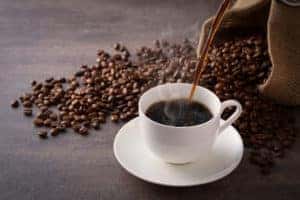 With the dream of running a coffee shop for years, Black Coffee owner, Mia Moss, opened the café in late 2019. Moss knew the students of Texas Wesleyan University and the Eastern Fort Worth locals needed a coffee shop that wasn't a trek in the opposite direction. Located just across the street from the university, students have a place to go to grab a coffee, work, and meet up with friends.
When Moss was creating the menu for Black Coffee, she kept everyone in mind. She created several different coffee roasts including a medium roast called "The Eastsider Roast," and a darker roast "The Poly Blend." Moss also came up with a list of signature drinks that even the non-coffee drinkers would enjoy. Not to mention, a menu of decadent desserts perfect for satisfying a sweet tooth.
The Roasting Process
Black Coffee takes pride in their bean roasting process so they can create the perfect blends for customers to enjoy. Black Coffee puts a lot of effort into their sourcing in order to get the perfect beans. Once they get their beans, they are ready to be roasted.
The roasting process varies depending on the darkness (or lightness) of the blend being created. The roasting is carefully monitored, analyzed for color, and logged, to ensure Black Coffee can go back and continually adapt to their roasting procedures.
Current Menu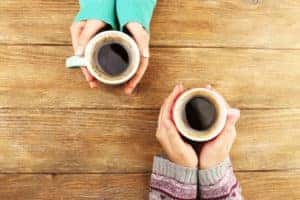 Wondering what some of Black Coffee's signature drinks are? The current menu includes:
Macchiato (black coffee with foam)
Cappuccino (espresso with foamed milk)
Americano (espresso blended with hot water)
Chaí Latté
Italian Sodas
Hot Loose-Leaf Tea
Black Coffee at Your Fingertips
Not local to the Fort Worth TX area, but interested in trying some of their different coffees? No problem! You can order their ground coffee online and get it shipped anywhere in the US. Enjoy a cup of Black Coffee's special blends in the comfort of your own home.
Visit Black Coffee in Fort Worth TX
If you are local or are visiting the Fort Worth TX area, be sure to stop by and see what the buzz about Black Coffee is all about. Order a special blend coffee or a signature drink and continue exploring the eastern part of Fort Worth TX! See what coffee they're roasting up on their Facebook and Instagram.