Arlington's Three Sweet Bakeries
If you're on the hunt for a sweet treat in the Arlington area, you've come to the right place. You have not one, not two, but three great bakeries to choose from when you need something to curb your sweet tooth cravings. Below, you'll find more information about Cake-aholics Bakery, Marvelous Cakes & Pastries, and Sugar Bee Sweets Bakery!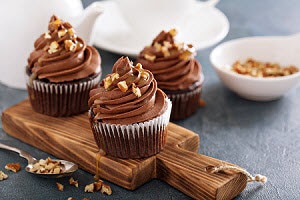 Cake-aholics Bakery was founded by Pastry Chef Matthew Wohlkinger six years ago when he found a way to combine his passion for baking and his love for art and design. Since then, he's mastered the concept of creating custom edible art in the form of cakes.
But custom cakes for all of life's different events isn't the only thing Cake-aholics Bakery has to offer. Stop into the bakery for a mini version of their sweet cakes like 'smores or banana, a brightly colored macaron, or a South African crunchie filled with oats, honey, and coconut.
Chef Jana Cipriano established Marvelous Cakes & Pastries with the intention to combine her impressive custom cake making capabilities with her Brazilian roots. Using secret baking techniques from her ancestors and her years of training from Le Cordon Bleu Culinary School, Jana crafts unique cakes that you won't find anywhere else.
Jana's talents don't end with cakes, though. Her bakery also offers a wide variety of small but delicious treats including Disney-themed cupcakes, decadently decorated truffles, and simple but sweet quindins.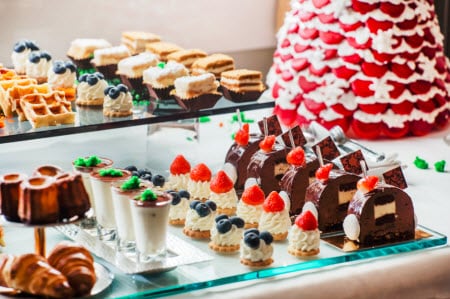 At Sugar Bee Sweets Bakery, they're dedicated to detail. More so, though, they're dedicated to bringing a smile to the faces of their customers by creating unique and personalized treats like tiered cakes, fresh-made pies, and customized cookies that transform your special occasions in life.
Additionally, at Sugar Bee Sweets Bakery you can get you a sweet treat fix any time of the day. They serve up a number of delicious breakfast items like sweet blueberry, ginger pear, and vanilla bean scones, muffins, and fresh-made croissants!
ENJOY YOUR TREAT!
We hope your treat from Cake-aholics Bakery, Marvelous Cakes & Pastries, or Sugar Bee Sweets Bakery is tasty!