When to Buy a Certified Car

Making your next car a Certified car is a great decision for shoppers in the Arlington, Dallas, and Fort Worth areas. However, what many shoppers might not realize is that there are a few key times throughout the year when there are great next-car deals to be had.
In this guide, the team at BMW of Arlington will go over the five best times of the year to buy your next Certified car. Read ahead to learn more!
Before Your Current One Dies
One of the best and most obvious times to get your next Certified vehicle is before you absolutely need it. Don't wait until the vehicle you have right now gives up on you in the middle of the road. Not only will this leave you stranded without a way to get to where you need to go, but it'll also put a significant damper on your trade-in or resell process.
In the Winter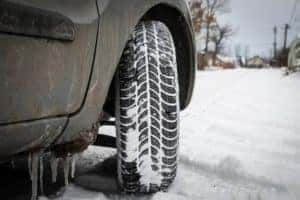 Snow can make doing the bare minimum of your daily schedule a hassle. So, that's why many Certified car shoppers put off things like buying their next vehicle until the weather gets a bit nicer. The bad weather and unideal shopping conditions cause the demand for vehicles—both Certified and new—to go down, taking prices along with it. This makes this season one of the best times for you to shop for your next vehicles.
During the Off-Season for the Car You Want
Each type of vehicle has an on-season and an off-season. For example, there aren't many people shopping for a certified convertible in the winter months. So, strongly consider what type of vehicle you're trying to buy, when it would be most useful throughout the year, and plan to buy in the opposite circumstances.
Around the Holidays
Like many other types of businesses, car dealerships offer great deals around different holidays throughout the year. Just a few of these holidays include President's Day, Memorial Day, Labor Day, the Fourth of July, and Black Friday. Typically, you'll get the best deals on the day of the holiday itself but many of the specials can be taken advantage of throughout the holiday weekend.
When You're Prepared to Buy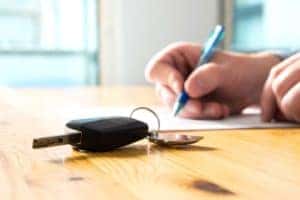 At the end of the day, a great deal doesn't matter if you aren't prepared to buy a car. The best time for you to go out to buy your next Certified car is when you're financially prepared for it. After you've saved up for your down payment and have budgeted out how much you can afford in monthly payments, this is the best time for you to buy your next Certified car.
Ready to Get Shopping for Your Next Certified Car?
We at BMW of Arlington hope this guide gave you all the information you were looking for about the best time to buy a certified car. Shoppers in Arlington, Dallas, and Fort Worth who still have questions or are ready to find their next certified vehicle should give us a call today!