Tips for Buying a Certified Pre-Owned BMW

Thinking about making your next car a certified pre-owned BMW? That's a great choice for luxury car drivers in Arlington, Dallas, and Fort Worth. To make this car-buying process even more enjoyable, we at BMW of Arlington have put together this tip guide for buying a certified pre-owned BMW. Read ahead to learn more!
1. Nail Down a Budget and Do Not Deviate.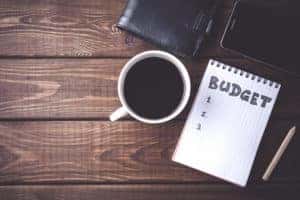 The first thing you need to do when you're thinking about buying a certified pre-owned BMW is to figure out a realistic budget to work with. Typically, it's recommended that you put at least 25% of the price down as a down payment and spend no more than 20% of your monthly take-home pay on following monthly payments.
2. Make a Next-Car Wish List.
Creating a next-car wish list can help you zero in on the perfect certified pre-owned BMW quickly and easily. Start by listing things that you can't live without like all-wheel drive or a turn-by-turn navigation system.
Then, list amenities you'd like to have if you can, which includes less important but enjoyable features, such a surround sound audio system or heated seats. However, these features should always be secondary to the must-have features on your wish list and only be considered if it doesn't mean compromising your budget.
3. Take Advantage of All Resources.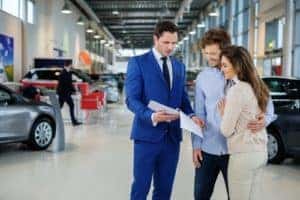 Research is an integral part of the car-buying process. To ensure that you get exactly what you want, you'll want to exhaust all the resources that you have available, starting with online shopping resources. Use these to find certified pre-owned BMW vehicles near you that fit your budget and wish-list.
Then, visit the dealership to speak with the sales professionals and finance experts about the vehicle and available financing options for it. Get all the details and ask any question you can think of.
4. Take a Test Drive & Follow Your Gut.
A vehicle may seem like the perfect match for you on paper—it has all the features you want and need, and it fits your budget. However, you can't know for sure if a vehicle is a good fit for you until you get behind the wheel for a test drive.
The test drive will show you how the vehicle performs and how you feel driving it. This will also give you a close-up and personal look at the features that it has to offer. After the test drive, you'll be able to give a definitive thumbs-up or thumbs-down on whether it's the vehicle for you.
Find Your Next CPO BMW Today!
Ready to find your next certified pre-owned BMW? The team at BMW of Arlington is ready and eager to help! At our dealership, we offer a wide variety of "like-new" CPO BMW vehicles to choose from.
Shoppers in Arlington, Dallas, and Fort Worth should browse our inventory right on our website. Once you have something picked out, give us a call, so we can get you scheduled for a test drive!