Should I Lease a BMW?
We at BMW of Arlington are thrilled that you're considering making your next vehicle a luxurious and capable BMW. Now, all you have to do is decide which model is the best one for your needs and how you're going to pay for it.
One of your payment options is leasing. To help you determine whether or not leasing your next BMW is the way to go, we've put together this helpful guide. Shoppers near Arlington, Dallas, and Fort Worth can read ahead to learn more!
How Does Leasing a BMW Work?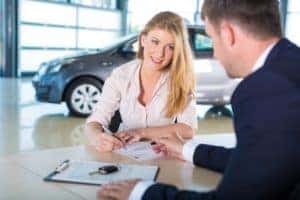 The process of leasing a BMW is very similar to the process of buying a BMW. First, you'll determine a budget and put together a next-car wish list. Then, you'll do some researching either online or on foot to find a BMW vehicle that fits your needs. When you find a BMW that you think suits you, you'll head to the dealership and take a test drive to confirm that it's the luxury vehicle for you.
After that, the next step involves meeting with the finance team at the dealership. This is also where the two processes differ a bit: With a lease, you'll determine factors such as how long your lease term will be and how many miles you'll drive per month. This is as opposed to when you're buying, you would be deciding on your loan interest rate.
Lastly, you'll sign your lease paperwork, and then you'll be on your way just like you would be if you were buying the BMW.
What Are the Benefits of Leasing?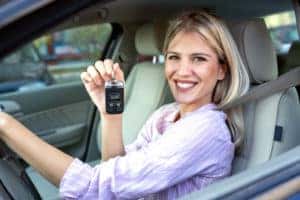 While leasing does differ quite a bit from buying, there are many benefits that you can enjoy when you decide to lease your next BMW rather than buy it. Some of the most exciting perks of leasing a BMW are as follows:
Lower or no down payment – Many BMW leases don't require a down payment, meaning you won't have to put off getting behind the wheel.
Lower monthly payments – When compared to buying a BMW vehicle, leasing often offers lower monthly payments, which can help you better manage your budget and other expenses.
Newest models – With a more flexible budget to work with, you'll have your pick of all the newest BMW models, all with the newest and most advanced technology features.
Easy end-of-lease options – At the end of your lease, you can either buy out your BMW lease and keep it forever, or simply bring the vehicle back to the dealership, at which point you can pick out your next BMW.
Flexible lease terms – You can tweak many different facets of your lease, including the lease term, the amount of miles you'll drive, and more.
Ready to Get Started on Your Lease?
We at BMW of Arlington can help you get the ball rolling on leasing your next BMW today. Shoppers in and around Arlington, Dallas, and Fort Worth can get started right now by browsing our expansive BMW selection right on our website. When you find something that you can see yourself in, give us a call to schedule a test drive!