Questions to Ask before Buying Certified
Car shoppers in Arlington, Dallas, and Fort Worth might be wondering if a certified vehicle is for them. These vehicles, which are offer a mix of benefits like the newness of a new car and the price of a Pre-Owned car, are a great fit for local drivers.
The CPO buying process, as with any car-buying process, is much more involved than just picking a car and driving off in it. To help you find the perfect certified car for your, we at BMW of Arlington have put together this detailed guide of questions to ask before buying a CPO vehicle. Let's get started!
What Kind of Vehicle Do You Want/Need?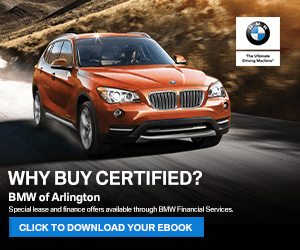 The first question you need to ask is to yourself – what kind of car do you want and need for your lifestyle and personality? Consider what you do on a day-to-day basis and what kind of features you need to go about your business in a vehicle that gets you. Sales professionals can also help with zeroing in on the perfect vehicle for your needs.
What is the History of the Vehicle?
Once you have a certified vehicle picked out, it's time to think about how you're going to pay for it. Your two main options for CPO financing are buying and leasing, and both of these options offer unique benefits. Consult with the finance department at the dealership to learn more about how each of these financing options can fit with your budget and lifestyle.
What's Actually Driving the Vehicle Like?
The next question you'll want to ask is about how actually driving the vehicle feels. You can answer this yourself by getting behind the wheel for a test drive. You might think a vehicle fits your needs on paper, but nothing makes it clearer than a ride or two around the block. Take this time to do a visual inspection of all the vehicle's parts and features as well to ensure that you're getting exactly what you want.
How Should You Finance Your CPO Vehicle?
If everything checks out with the test drive and the visual inspection, it's time to talk financing. The sales team you're working with will introduce you to a team of financial experts who will be able to help you figure out what the best way to finance your vehicle is. They'll help you explore both buying and leasing and provide the personal touch you need to get exactly what you need.
What Kind of Coverage Does the Vehicle Have?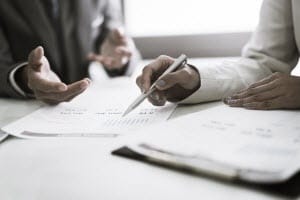 The last question you want to ask before signing on the dotted line pertains to the coverage that comes with the vehicle. Most certified vehicles offer extended warranties and other warranty options that you can add on. However, it's a good idea to get a clear outline of your coverage in writing to ensure that you and the dealer are on the same page.
Get the Ball Rolling on Finding Your Next CPO Vehicle!
Armed with these questions, you'll be able to find your next certified vehicle in no time. We at BMW of Arlington can help you get started on your CPO journey today. Shoppers in Arlington, Dallas, and Fort Worth should come down to the dealership to explore our CPO inventory!