Pre-Owned vs Certified Pre Owned Cars
As you search far and wide for your next car near Arlington, Dallas, or Fort Worth, you'll likely find yourself considering a wide range of options. Some of them may be new vehicles, but others may be Pre-Owned or even certified preowned cars.
What's the difference between Pre-Owned and certified preowned cars? A CPO car comes along with a few extra perks, helping it blur the lines between new and Pre-Owned in more ways than one. Read on for clarification!
Car Inspections and Restoration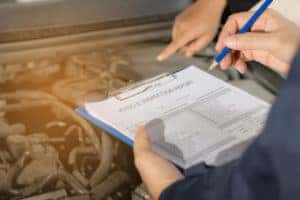 Certified preowned cars are like Pre-Owned cars in a lot of ways. (They are, after all, Pre-Owned cars themselves.) Just what does that Certified label add to the mix? CPO cars are packaged to lower the chance of unexpected repairs and give you more predictable repair costs in the short term.
Most dealers inspect all their Pre-Owned cars to meet strong quality standards. They'll go above and beyond for CPO cars. A comprehensive inspection and restoration (following manufacturer guidelines) is typically part-and-parcel of buying CPO.
That process saves you the trouble of having inspections and repairs performed yourself before or after purchasing the car. It's one of the many premium fixtures you get when you shop CPO.
The Pre-Owned vs Certified Car-Pool
No, we're not talking about sharing a ride into work! When you're shopping Pre-Owned, you often have a much larger pool of cars to choose from. You may find models from decades past with well over 100,000 miles on them-a major benefit if you're searching far and wide for very specific models and packages that may not be offered anymore.
But with certified preowned, you'll typically only find models from late model years (the current year, and the past few leading up to it) with low mileage on the odometer. CPO places a premium on reliability, and the most reliable Pre-Owned cars are typically newer, with fewer miles.
Repairs Covered under Warranty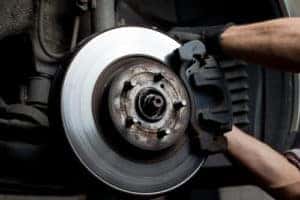 It's almost industry standard now for manufacturers to offer some sort of warranty for new cars, trucks, vans, and SUVs. It covers needed repairs to select aspects of your vehicle for a pre-set amount of time or mileage.
Often, the balance of that warranty will transfer to a second or third owner if you buy Pre-Owned. Once the warranty runs out, you'll be responsible for the costs of any needed repairs.
This is where certified pre-owned cars most resemble new cars. Most manufacturers will offer some sort of limited warranty or protection plan that kicks in when the original warranty (if still applicable) expires. It's a great way to extend that sense of confidence in your new-to-you car.
Pre-Owned vs Certified Preowned Cars at Our BMW Dealer
We hope you find our explanation of Pre-Owned vs. certified preowned cars helpful. Any dealer will have a high standard of quality they keep for all their Pre-Owned cars, but CPO cars have that extra-special premium touch.
At BMW of Arlington, you'll find a range of Pre-Owned cars from BMW and other popular brands, as well as CPO BMW cars that have been fully inspected and restored, with a protection plan and less than 60,000 miles on the odometer. If you live near Arlington, Dallas, or Fort Worth, contact us to see what we have in store!