Can you Lease a Certified Car?
Making your next vehicle a Certified vehicle is a great option for many drivers in Arlington, Dallas, and Fort Worth. After you've made this decision, though, it's time to start thinking about how you're going to finance it.
Maybe you're thinking leasing a Certified car would be a good financing option, but wondering, Can I lease a Certified car? Below, we at BMW of Arlington answer that question in detail and give you all the information you need to know about Certified car financing!
Can I Lease a Certified Car? – The Short Answer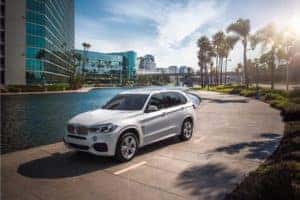 Yes, you can lease a Certified car. However, if this is the route you want to take when financing your next Certified vehicle, you'll find that the Certified-car financing process is much different from the new-car financing process. But leasing a Certified car is still a great option for those who are thinking about how they're going to finance their next Certified vehicle.
Leasing a Certified car has plenty of benefits including:
More vehicles to choose from in your budget range
Lower monthly payments
Lower auto insurance costs
Maintenance benefits like extended warranties
Good lease buyout opportunities
As you can see, leasing a Certified car is a great way to finance a vehicle, so that you can get on the road and live your life.
As we mentioned before, leasing a Certified car is a bit different from that of a new car. Below are step-by-step instructions for locking down your next Certified-car lease:
Start by doing some research. Though not all automakers allow you to finance Certified models, many of them do including: Acura, Audi, BMW, Chrysler, Dodge, Ferrari, FIAT, Honda, Jeep, Hyundai, INFINITI, Kia, Lexus, Lincoln, Mazda, Mercedes-Benz, MINI, Mitsubishi, Nissan, Porsche, Ram, SRT, Toyota, Volkswagen, and Volvo.
Find the Certified vehicle you want to lease and then compare its lease value to the lease value you'd get with a new version of that model. This will help you see if you're getting the most out of your lease.
Locate a dealership that offers the Certified car model that you want as well as Certified car leases. Not only dealerships offer leasing as a finance option for Certified vehicles.
Get as many quotes as you can and compare them side-by-side. This will ensure that you find the best possible lease offer so you don't spend more than you have to for the same vehicle.
Using these steps, you'll be able to find the perfect Certified car for you as well as a financing solution that you feel good about.
Ready to Lease Your Next Certified Car?
Now that you have a better idea of what leasing a Certified car is like, we hope you're feeling confident about making it your financing solution for your next Certified car buy. Shoppers in Arlington, Dallas, and Fort Worth can get the ball rolling on finding their next Certified car and Certified car lease with us at BMW of Arlington today.
Give us a call today for more information about our Certified car leases and to schedule a test drive in one of our many quality certified vehicles!