BMW X5 Maintenance Schedule

Your new BMW X5 is great for driving around Arlington, Dallas, and Fort Worth in confidence and class—and by staying on top of routine maintenance, you can keep it running smoothly well into the future. Luckily, BMW has a state-of-the-art Condition Based Service (CBS) system integrated into the X5, making it easy for you to keep track of your BMW X5 maintenance schedule. BMW of Arlington is here to help you navigate your CBS, so you know when it's time to change the oil, check your fluid levels, and more.
What Is BMW Condition Based Service?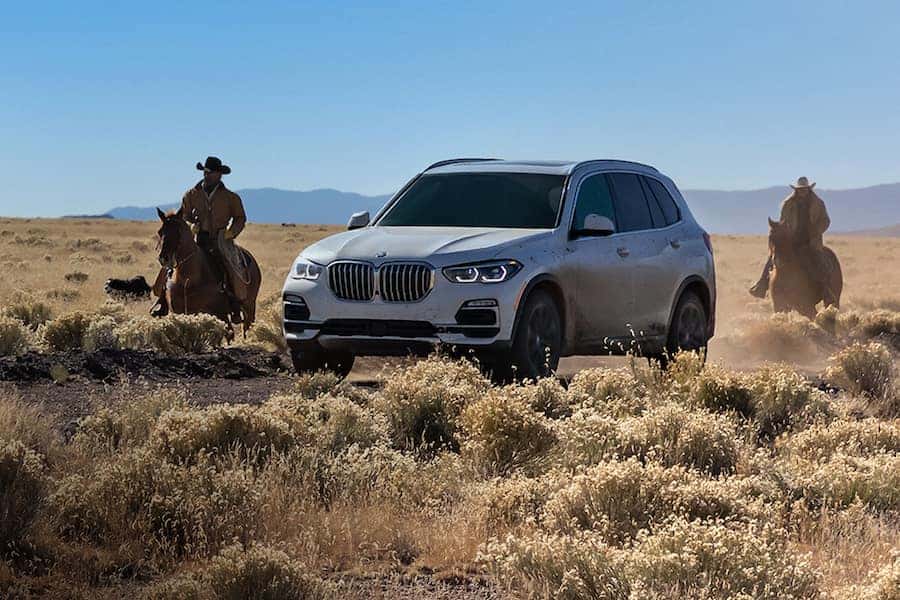 Instead of using time- and mileage-based intervals to determine when your vehicle is due for service, your BMW X5 uses sensors and special algorithms to give you personalized service recommendations for your specific vehicle.
While all vehicles need routine maintenance, the timing of certain services will vary between an X5 that drives through the hot summer streets of Texas and one that experiences cold, snowy winters elsewhere. The Condition Based Service considers not only weather and road conditions, but also your personal driving style and other information, when making its recommendations.
Navigating the CBS in Your BMW X5
The time until your next required maintenance appears briefly on the instrument cluster whenever you start your X5. Of course, you can also use the Control Display to navigate to this information and see more details. To do so via iDrive, first select "CAR." Then, select "Vehicle Status" and navigate to "Service schedule." Here, you'll see required maintenance procedures as well as legally mandated inspections, and you can click on each entry for more detailed information.
The CBS uses three symbols to show the status of your car's service requirements:
If no service is currently required, you'll see the letters "OK" in green.
If you need to schedule maintenance or inspections soon, you'll see a yellow triangle.
If the deadline for maintenance or service has passed, you'll see a yellow exclamation point.
Not only does the CBS make it easy for you to know when your car needs routine maintenance, it also makes scheduling that maintenance simple. Whenever a deadline is approaching, your X5 will create a TeleService call to automatically notify your dealer's service center that you need to schedule an appointment. To find out when your BMW service center was notified, navigate back to the vehicle status screen in iDrive and select "TeleService Call."
BMW X5 Maintenance Schedule

If no service is currently required for your car, you may still be wondering when to expect it, so you can plan ahead. The following is a general guide for services your X5 may need based on time and mileage—but again, your individual recommendations will vary.
10,000 miles or 12 months: Expect your first check-up for basic maintenance and safety checks, such as brake and fluid inspection, oil and filter change, and tire pressure check.
30,000 miles: You may need more in-depth maintenance, such as an exhaust system check, thorough brake inspection, and a visual check of the fuel system.
60,000 miles: Additional services like changing the spark plugs, recharging the air conditioner, and replacing the thermostat may be required.
Need Service? Visit Our BMW Service Center!
Whether it's time to perform routine maintenance on your BMW X5 or you have questions about your Condition Based Service system, our team at BMW of Arlington is happy to help you keep your vehicle in top shape. Contact us today or schedule a service online and we'll get you back on the roads of Arlington, Dallas, and Fort Worth in no time.