BMW X3 Maintenance Schedule

Routine maintenance is essential when it comes to keeping your luxury vehicle in tip-top shape. To help drivers in the areas of Arlington, Dallas, and Fort Worth properly maintain the BMW X3, we at BMW of Arlington have put together this helpful BMW X3 maintenance guide.
On this page, you'll find all kinds of information about the importance of regular maintenance, what the BMW X3 will need throughout its lifespan, and much more. Read ahead to get started!
Importance of Regular Maintenance
Routine maintenance is what enables your vehicle to get you everywhere you need to go. Putting off our routine services puts extra demand on the many different systems that make up the BMW X3.
Keeping up with routine maintenance also helps to preserve the quality of your vehicle long-term. If you ever want to sell your vehicle or trade it in, you'll want it to be in the best possible condition.
Schedule Service
Annual Maintenance Appointment

The BMW X3 needs to be serviced every 10,000 miles or about once a year. When you bring your BMW X3 in for its annual maintenance visit, it'll undergo several necessary services starting with the oil in your engine system.
This model uses synthetic motor oil, which needs to be changed between every 10,000 and 15,000 miles. At this maintenance visit, the synthetic oil in the engine system of your BMW X3 will be drained and replaced. Your oil filter will also be replaced. After your oil has been changed, the engine coolant will also be replaced.
Once these replacements have been made, the technician working on your vehicle will inspect several things including the brake fluid, brake pads, cabin air filter, windshield washer fluid, spark plugs, and seatbelts. If everything checks out during this inspection, you'll be ready to go.
Other Important Maintenance Services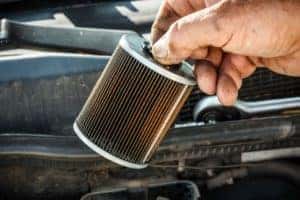 Outside of these 10,000-mile, one-year maintenance appointments, you'll need to have other parts of your BMW X3 serviced. Every 60,000 miles, you'll need to have a few extra things replaced and inspected.
First, your spark plugs will be replaced to ensure that your engine stays in the best possible condition. The fuel filters will also be changed in your BMW X3 as well as the air filters. The air filters help keep the air quality in the cabin high, so everyone remains comfortable no matter how long you're on the road.
Ready to Schedule a Service Appointment?
We at BMW of Arlington are thrilled that you stopped by today to learn more about how to properly maintain the BMW X3. Now that you have a better idea of what this model needs in terms of routine service, we hope you're feeling confident.
Next time your BMW X3 is in need of service, bring it to our service center. Here, you'll find a team of expertly trained service technicians who have been working on BMW vehicles for years. Drivers in the areas of Arlington, Dallas, and Fort Worth can schedule a service visit today by giving us a call!