BMW X1 Lease Deals

The BMW X1 lease deals that have been cobbled together at BMW of Arlington deliver phenomenal value while giving you a high-performance model. In general, leasing is a savvy choice if you find yourself wanting to upgrade to a new BMW every few years. Since leasing continues to grow around Arlington, Dallas, and Fort Worth, we've decided to create an article discussing the intricacies of the process.
Along with going into detail about how leasing works, we'll also give you a better feel for what the BMW X1 brings to the table and what you can expect from our lease deals!
Understanding Leasing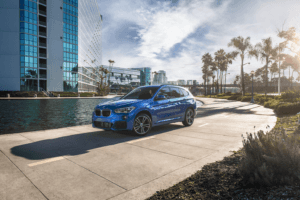 Leasing is a go-to choice if you want to retain your flexibility in the near future as well as a few years out.
When you lease, you're renting the vehicle from the dealership for a set period of time. For example, you may lease the 2019 BMW X1 for two or three years and when the lease ends, you return the model to us. After that, you can either begin to lease the 2022 BMW X1 or any other BMW model!
One of the main reasons leasing has garnered such traction in automotive circles is because you can continually improve your vehicle through the years. This type of car-swapping exposes you to the ever-changing advances of BMW, including performance boosts, styling updates, technology upgrades, and much more.
About the BMW X1
Luxurious yet athletic and old yet sophisticated, you'll quickly find that the BMW X1 has many endearing traits and is an overall great car to lease.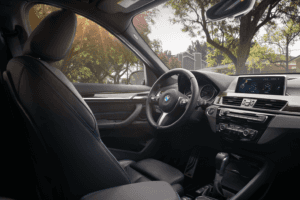 As you begin to gain momentum on the highway, your SUV won't waver. The drive is fluid like rushing water and the bolder your right foot becomes, the quicker you move until the outside world is a blur. Much of this performance is expected of a heralded brand like BMW, but that doesn't make it any less exhilarating when experienced firsthand.
Of course, the cabin is luxurious, too. Infotainment and connectivity make it easy to stay in touch with the outside world. There's also a bevy of driver-assistance technology, providing you with thorough confidence when tackling any type of on-road situation. Also, the customizable options seem limitless—another BMW staple.
What to Know About Our BMW Lease Deals
The lease deals we have in place for the BMW X1 and all other BMW models are geared towards providing great value.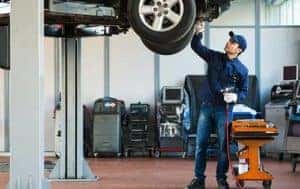 For example, your service will be boosted by a generous warranty that covers all our leased vehicles. Additionally, if you have questions about leasing or perhaps want to try and create a customized plan, you can come into our financial center and speak with a consultant. They'll take the time to listen to your thoughts before making recommendations in line with your preferences.
Snag a BMW X1 Lease Deal Today
If you're eager to explore the streets of Arlington, Dallas, and Fort Worth in a BMW X1, consider the many favorable lease deals at BMW of Arlington!