BMW Warning Light Meaning

Every BMW is equipped with an intuitive dashboard that features a variety of indicator and warning lights. To help you determine what's going on with your BMW vehicle, we at BMW of Arlington have put together this BMW warning light guide. Drivers in the Arlington, Dallas, and Fort Worth areas should read ahead to learn more about what each warning light is and what it means!
What Do These Warning Lights Mean?
BMW vehicles are equipped with a number of dashboard warning lights. Some of the most common ones that you may encounter in your BMW vehicle include:
Airbag System Warning Light—This light is shaped like a person in a seat with the airbag being deployed in front of it and is designed to let you know that the airbag system is not functioning properly.
Antilock Brake System Warning Light—This circle-shaped light features the letters ABS and is designed to alert you of any issues going on with the brake system.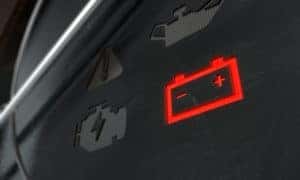 Battery Warning Light—The battery shaped warning light is shaped like a battery and will let you know if the battery is malfunctioning in any way, including having a low charge or corrosion.
Dynamic Stability Control Warning Light—This light, which is shaped like a car swerving on the road, simply lets you know when your BMW's traction control system has been engaged in order to help you get a grip on the road during slippery conditions.
Engine Overheating Warning Light—If your engine overheats for any reason, a light shaped like a thermostat will appear on the dashboard to let you know you need to turn the engine off immediately.
Exterior Light Burnout Warning Light—You have several lights on the outside of your BMW vehicle that need to be functional at all times. If one burns out, your BMW will let you know by turning on a dashboard warning light shaped like a lightbulb with an exclamation point in the middle.
Low Fuel Warning Light—A light shaped like a gas pump will appear on the dashboard of your BMW if you are running low on fuel or are completely out of fuel.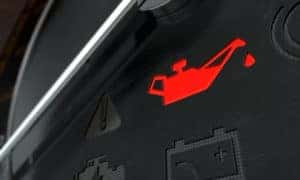 Oil Can Warning Light—If there's something wrong with your engine oil or it's getting too old to do its job in the engine system, a light shaped like an oil can will light up on your dashboard to let you know it's time for an oil change.
Tire Pressure Warning Light—There's a system in your BMW that constantly monitors the tire pressure in each one of your tires. If it senses that one tire is too low, a dashboard warning light shaped like a tire with an exclamation point in it will light up.
Schedule a Service Appointment Today!
If one of your dashboard warning lights comes on in your BMW, schedule an appointment at our service center at BMW of Arlington. Our team of expertly trained service technicians will happily help you resolve the situation and get you back out on the roads near Arlington, Dallas, and Fort Worth in no time!