Welcome to our BMW car comparisons library at BMW of Arlington! We're thrilled that you've decided to stop by today to do some research on which vehicle is the best fit for your next car purchase. On this page, you'll find all of our detailed BMW comparisons that will help shoppers in Arlington, Dallas, and Fort Worth make this exciting decision.
Read ahead to learn more about what kind of information you'll find in our comparisons, what other helpful resources we offer, and how to take the next step in your car-buying journey with us!
---
---
What You'll Learn in Our Comparisons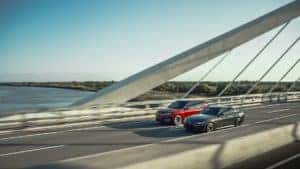 Our car comparisons are designed to give you a comprehensive overview of how two similar vehicles compare in the categories you care about. We don't only show performance specs and dimensions-we dive into great detail to give you a feel for what driving the vehicle day-to-day is like.
This will help you decide what kind of vehicle is the best fit for your lifestyle rather than just list a brief run-down of the mechanical specifications. Additionally, it'll help you see what kind of features are available in the class you're searching in. You may even come across a feature you never knew you needed and set your search in a whole different and exciting direction!
Our Other Helpful Resources
In addition to the comparisons we're proud to offer on this page, we also offer several other helpful resources and tools. If you find a specific model in our comparisons that you want to know more about, you can do so on our BMW review library. These reviews are just as detailed as our comparisons but focus on one model that could be the next one you drive home in.
Get Started On Your Research Today!
Now that you have a better idea of what our detailed BMW comparisons have to offer, it's time to dive in and get started on your research! Shoppers in Arlington, Dallas, and Fort Worth should read through our comparisons. When something catches your eye, give us a call at BMW of Arlington so we can get you scheduled for a test drive!