Want a car that provides you exceptional handling and energetic performance? Looking to also have all the modern amenities inside to give you a luxuriously comfortable ride around Arlington, Dallas, and Fort Worth? If so, then you should definitely check out the BMW 5 Series models we have at our dealership!
On top of helping you find the car that is equipped with everything you want, we also want to personally help you financially, which is why we offer BMW 5 Series lease deals here at BMW of Arlington.
Choosing the Trim Level You Want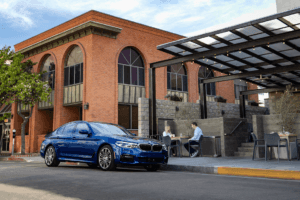 There is a BMW 5 Series that matches every type of driver, and our team can help you find the one that fits what you're looking for. We can show you the various features that come with the 530i, which includes the BMW Navigation System.
Want to have great control over slippery roads? We can explain how the intelligent all-wheel drive system in the 530i xDrive and M550i xDrive will give you excellent stability over all conditions.
There are even trim levels, like the 530e, that we can show you and explain how its hybrid powertrain will help you save on fuel. Whatever you're looking to gain with your new sedan, we'll make sure you find the 5 Series that is built with your needs in mind.
What Leasing a 5 Series Means for You
There are many perks you'll get to take advantage of when you choose a BMW 5 Series lease deal with us. We usually are able to get you a lower monthly payment, which makes budgeting for your new car even easier.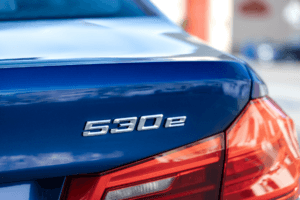 Beside the financial benefits, leasing a vehicle also gives you more flexibility. You'll get to enjoy driving a BMW 5 Series for a few years. Then, you can seamlessly jump right into the newest model when your lease comes to an end.
Doing this allows you to constantly drive a car that has low mileage and comes equipped with the latest innovations. We even give you the option to buy the car if you want to continue riding around in the 5 Series you've become accustomed to driving.
Our BMW 5 Series Lease Deals
Each of our 5 Series lease deals are created for each individual driver who sits down with our finance team. As they walk you through the process of leasing a BMW 5 Series, they'll help develop terms that work best for your specific driving needs.
Whether it is the length of the lease, mileage you can drive, or other terms within your lease deal, you'll leave feeling confident and ready to take full advantage of your time driving the 5 Series!
Time to Lease the BMW 5 Series
If you're ready to cruise around Arlington, Dallas, and Fort Worth in a new BMW 5 Series, come check out our inventory here at BMW of Arlington. You can even begin your search online. Then, once you have a specific model picked out, contact us to schedule a time to take a test drive!