BMW 4 Series Maintenance

The BMW 4 Series is a powerful vehicle with style and comfort to spare, and we know you want to keep it in excellent condition for years to come. That means taking it in for regular BMW 4 Series maintenance. But when exactly is the right time to bring your vehicle in for servicing?
That's where we come in! We talked to our service team at BMW of Arlington and got the information you need about the BMW 4 Series maintenance schedule. Whether you're driving through Arlington, Dallas, or Fort Worth, you're going to want to know all about the ins and outs of keeping your BMW 4 Series in great condition!
BMW 4 Series Maintenance Plans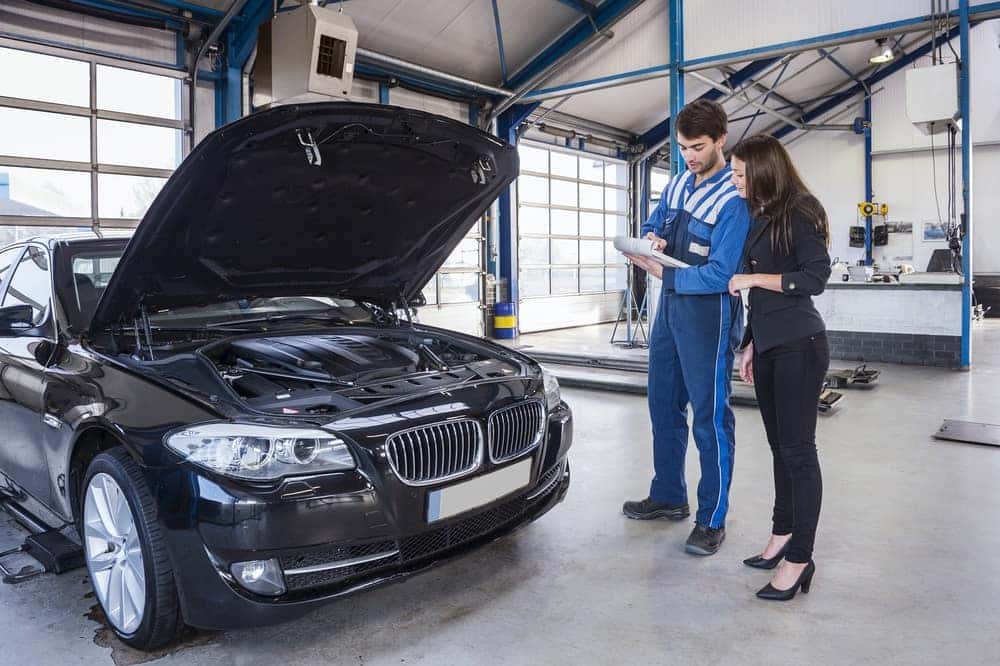 There are three main BMW 4 Series maintenance options for drivers. Read on to see which one is best suited for your needs and lifestyle.
BMW Ultimate Care: This complimentary plan covers drivers for three years or 36,000 miles. It includes factory-recommended maintenance of eligible vehicles, providing you with added security on the road.
BMW Ultimate Care+: This fee-based program also will keep you covered for three years or 36,000 miles. It includes everything offered by BMW Ultimate Care, as well as clutch, wipers, and brakes.
BMW Ultimate Care+1, 2, 3, 4: For those looking for extended care for their BMW 4 Series, this plan is a great choice. It includes everything offered by BMW Ultimate Care+, with the option to add up to four years of additional coverage. For eligible BMW vehicles, this can add up to seven years or 125,000 miles of comprehensive maintenance coverage.
BMW 4 Series Maintenance Schedule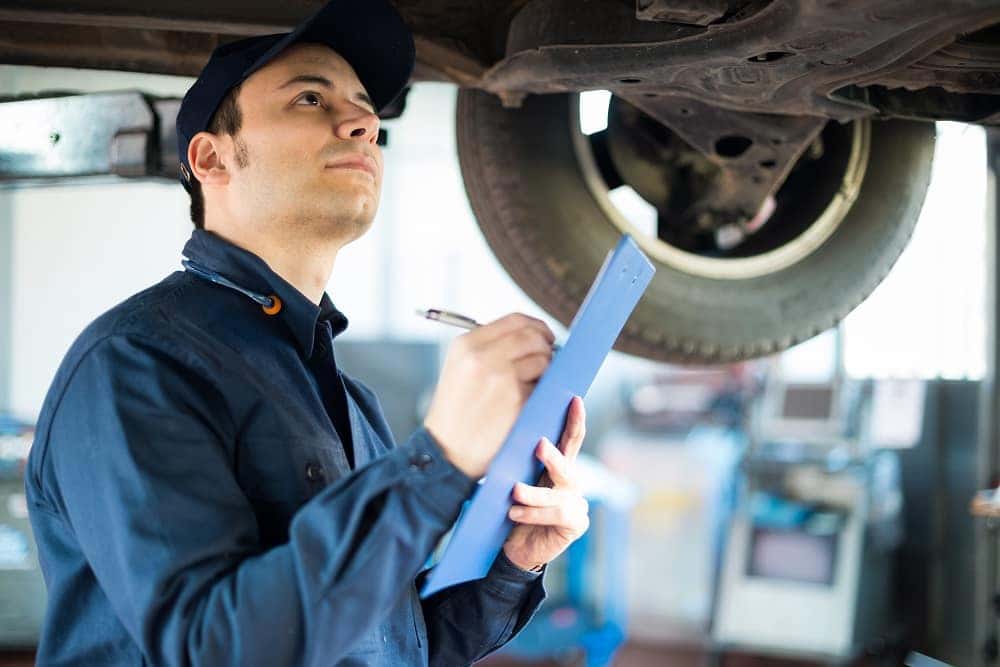 Part of having a car is keeping it running smoothly, and the best way to do that is by keeping up with regular maintenance appointments! Here are some of the key ones that you'll want to keep in mind. When servicing time comes around, just head over to your local service center!
BMW Intermediate Oil Service: After your first 10,000 miles, it's time to take your BMW 4 Series in for oil service. The system in your car will alert you to when service is due, but generally anywhere from 5,000-10,000 miles is standard.
BMW Oil & Safety Service: For this service, which comes after 12 months or 10,000 miles, you'll enjoy a standard safety check regarding all the essential features in your vehicle. This includes brakes, horn, windshield wipers, engine coolant, and indicator lights, to name just a few. Your technician will also check for any fluid leaks and ensure your tire pressure is on point.
BMW Inspection I: Commonly known as the Minor Service, this maintenance is suggested at 30,000 miles. Drivers will get a detailed safety inspection, as well as a road test to make sure everything is running smoothly. This service includes a tire check, oil and oil filter change, engine check, and brake examination.
BMW Inspection II: This service provides drivers with a comprehensive inspection of every aspect of their vehicle, including all the ones listed in BMW Inspection I. In addition to all those checks, you also get spark plug and air filter replacement, an inspection of the car body, and a look at your parking brake line. This should be scheduled for every 60,000 miles.
Visit Our Dealership Today
If it's time to service your BMW 4 Series, or you just have questions about maintenance, give us a call! Our team at BMW of Arlington will work hard to provide you superior service and get you back on the road in no time.
Whether you're from Arlington, Dallas, or Fort Worth, you're going to love our extensive services and friendly staff, so head on over today!